"Emily" from Music City Roots
Photo: Club Cafe, Pittsburgh, PA, 4/6/13 (credit: Bea Chiappelli) Check out this live version of the unreleased song "Emily" at Music City Roots from the Loveless Barn in Nashville, TN.
Newport Folk Festival 2013
Excited to join Joe Fletcher's curated stage "Nashville To Newport" at the 2013 Newport Folk Festival on Saturday, July 27th, with John McCauley, Amanda Shires, Derek Hoke, Shelly Colvin, Joshua Black Wilkins, and Patrick Sweany. Festival tickets are available here.
U.S. Tour with Caitlin Rose
U.S. dates with Caitlin Rose as well as upcoming Nashville shows. March 25 – Nashville, TN @ Mercy Lounge "Road to Bonnaroo" March 27 – Atlanta, GA @ The Earl - Tickets * March 28 – Chapel Hill, NC @ Local 506 - Tickets * March 29 – Vienna, VA @ Jammin' Java Music & Coffee - Tickets * March 30 – Brooklyn, NY @ Union Hall - Tickets * April 1 – New York, NY @ Mercury Lounge - Tickets * April 2...
SXSW 2013 Schedule
Mon 3/11 Dallas, TX @ Doublewide w/ Somebody's Darling Tue 3/12 Lufkin, TX @ Hidden Village Music Festival Wed 3/13 Austin, TX @ 12 AM, White Horse Honky Tonk, 500 Comal St. (SXSW Official Showcase) Thu 3/14 Austin, TX @ 12 PM, The Nashville Day Party - Austin Ale House, 301 W 6th St. Thu 3/14 Austin, TX @ 1 PM, My Old Kentucky Blog - Peckerheads, 402 E 6th St. Thu 3/14...
UK Tour With Caitlin Rose
Excited to announce Feb & Mar tour dates supporting Caitlin Rose and Steelism in the UK. Check out the shows listed below. Caitlin's new album The Stand-In comes out on March 5th. Mon, 25th Feb - Brighton, The Haunt  Tues, 26th Feb - Bristol, Fleece  Wed, 27th Feb - London, Dingwalls (sold out) Thurs, 28th Feb - Leeds, Brudenell  Fri, 1st March - Manchester, Ruby Lounge  Sat,...
Shovels & Rope Tour 2013
Photo: Callaghan's, Mobile, 12/12/12 (credit: Justin St. Clair) We're excited to announce 9 supporting dates with Shovels & Rope in 2013, as well as a pair of shows leading up to the tour. Check the dates below and get advance tickets. 1/29 @ WDVX Blue Plate Special, Knoxville, TN 1/30 @ Sign of the Wagon, York, PA % 1/31 @ Bowery Ballroom, New York, NY - Tickets * 2/1 @ The...
30A Songwriters Festival 2013
Playing 30A Songwriters Festival in Santa Rosa Beach, Florida, this weekend. Tickets are available here and more info about the shows below: Fri 1/18 @ The Boathouse, Santa Rosa Beach, FL w/ Shannon Whitworth Sat 1/19 @ The Boathouse, Santa Rosa Beach, FL w/ Homesick Elephant, Chas Sandford
Three Holiday Shows with Jason Isbell
Photo: Headliner's, Louisville, KY, 11/24/12 (credit: Mike Stewart) Andrew will open for Jason Isbell on three December holiday shows. Details and tickets below: Thu 12/20 @ Hi-Tone, Memphis, TN - Tickets  Fri 12/21 @ Mercy Lounge, Nashville, TN - Tickets  Sat 12/22 @ Shoals Theater, Florence, AL  - Tickets 
#29 on American Songwriter's Top 50 Albums Of 2012...
Worried Man made American Songwriter's list of the best albums of the year. "'Too Stoned to Cry' could be mistaken for a country classic, if it weren't the lyricism that proves this is a totally modern voice." Check out the list here.
4 tags
Winter Tour 2012 with Sam Doores & Riley Downing
Announcing a 14-date winter tour of the Southeast with Sam Doores & Riley Downing. The show will be a traveling country-folk revue, with Hurray for the Riff Raff's Dan Cutler on bass and guitarist John James. Full dates and show info below. Tour poster by Rachel Briggs. 11/29 @ High Watt, Nashville, TN - Buy Tickets 11/30 @ Hummingbird, Macon, GA - $5 at the door 12/1 @ Palm Coast...
Worried Man is out now
Worried Man is out today! Order a CD via Bandcamp or buy digitally from iTunes or Amazon. If you live in Nashville, there's a Grimey's in-store today at 6 p.m. Read more in this Nashville Scene interview. Upcoming shows: 11/7 @ Southgate House, Newport, KY 11/8 @ The Crow's Nest, Cincinatti, OH 11/10 @ Purple Fiddle, Thomas, WV w/ Grayson Capps 11/12 @ Fergie's Pub,...
4 tags
November 2012 Tour Dates
Illustration by Andrew Combs Check the Tour page for new November dates, following the release of Worried Man on October 30th. Highlights include opening for Jason Isbell this Sunday in Birmingham (plus three holiday shows in December), Grimey's in-store on album release day, and Hill Country Live in New York. Remaining October shows and full November dates below: 10/21 @ Vulcan...
Announcing Worried Man, October 30th
We're excited to announce the release of Andrew Combs' debut album, Worried Man. The album was recorded and mixed over the last year with co-producer Mike Odmark, and the core band of Spencer Cullum, Jr., on pedal steel, Jeremy Fetzer on lead guitar, Mike Rinne on bass, Micah Hulscher on keyboards, and Jon Radford on drums. The official release date is Oct 30th, though you can pre-order a CD or...
"Month of Bad Habits" on CMT
CMT added the video for "Month of Bad Habits" to their web rotation. Watch the video here.
5 tags
The Basement with Caitlin Rose
Gearing up for some major announcements next month (plus the AmericanaFest on 9/14)… but in the meantime, Andrew will join Caitlin Rose at the Basement this Friday 8/17. Steelism will be the backing band for this show, and stay tuned for more news on Jeremy Fetzer and Spencer Cullum, Jr.'s excellent instrumental side project. Show print by Sarah Helen Parker. Heavy Dirt opens. 8/17 @ The...
6 tags
More Summer Dates & Billy Reid In-Store
After wrapping up the Mechanical-Kernal tour, Andrew has a few more summer dates to announce—including a stop later this month at the Billy Reid store in Florence, Alabama, during the annual W.C. Handy Fest. Check 'em out below or over on ye ole Tour page: 7/25 @ Billy Reid Store, Florence AL (during W.C. Handy Fest) 8/2 @ The Bishop Bar, Bloomington, IN # 8/3 @ Do317 Lounge,...
7 tags
Americana Festival
Andrew will play at the High Watt on Friday night of the annual Americana Music Association Festival, which is held in Nashville from September 12-15. It's another great year with heroes like Billy Joe Shaver and Buddy Miller and buds Shovels & Rope and Robert Ellis. Check out the full line-up here and if you're considering attending, register for the conference or pick up a...
Summer Tour Begins Today
Andrew is hitting the road this summer with Charleston, SC's Joel T. Hamilton (performing his new project Mechanical River/Shrimp Records), and Jackson, TN's The Kernal. Kicking things off, Andrew and Jeremy Fetzer will play four shows in Alabama. Come out in Tuscaloosa tonight at Green Bar with Tusk local Joshua Folmar. On Friday, they will join Robert Ellis and his band at Standard...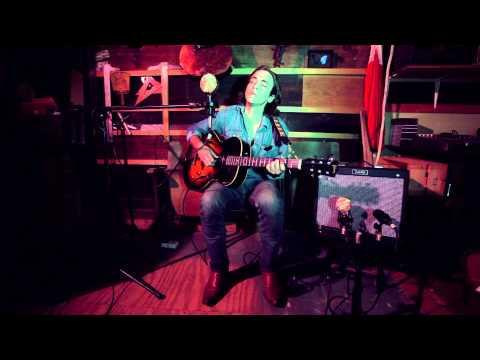 Profile in American Songwriter
Read this great profile on Andrew that appears in the current May/June issue of American Songwriter magazine.  Andrew Combs: Diamond Cuts